IPTV Hardware
All-in-One HD IPTV STB
All-in-All-One HD IPTV STB uses A10 chips as CPU. It supports High Definition Video format (720P/1080i/1080P), such as MP4, WMV, MKV, Mpeg1/2/4, Divx, Xvid, H.264, SWF, etc. Mader HD IPTV STB is a powerful HD IPTV client equipment for IPTV/VOD applications in hotel,hospital,school.Features:
CPU: A10
OS: Linux
RAM: 512M
ROM: 4GB Nand Flash
Ethernet: 100M Ethernet Port * 2 (with Switch function)
Video Output: VGA/HDMI
Aideo Output: HDMI/3.5mm
Mini WIFI Router Module (Optional)
Input: USB
IR Port: IR Port/Internal IR Receiver
Extended SD Storage: SD Port
Power: 12V 1-2A
Size: 160mm * 110mm * 25mm
Supports Video Format: MP4, Flash(swf), WMV, MKV, MPEG 1/2/4, Divx, Xvid, H.264
Supports Audio Format: MP3, WMA, WAV, OGG, AAC, LPCM, FLAC, AC3
Supports HD Format: 720P, 1080I, 1080P
Supports Protocol: MMS, HTTP, RTSP, UDP, Multicast, P2P (Optional)
The picture of Mader All-in-One HD IPTV STB:
Front Side
(Size: 160mm*110mm*25mm)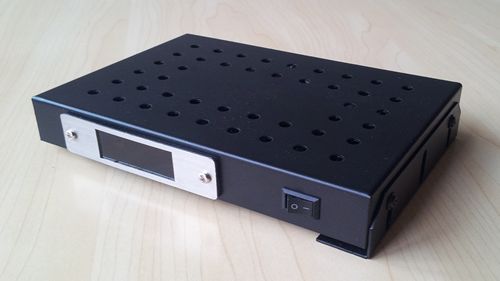 Back Side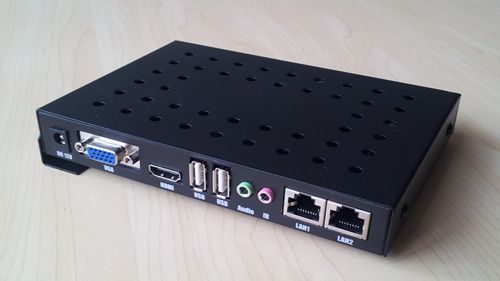 STB & Wall-Mounted Accessories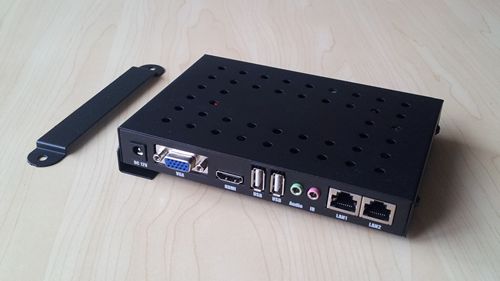 Mini WIFI Router Module
Wall-Mounted Installation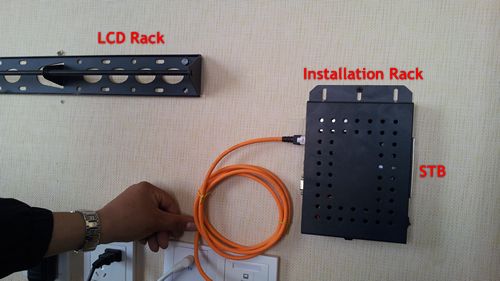 IR Extended Receiver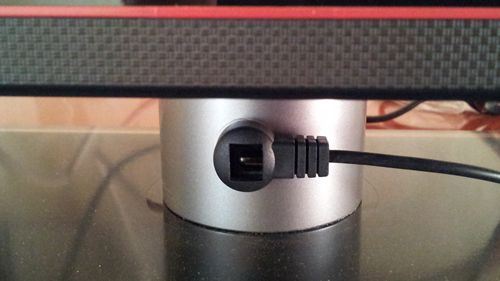 Wherever you are in the world, thank you for visiting our website.
We are here to listen, help and advise.
Contact us now and our professional, friendly staff will be pleased to assist with your enquiry.