IPTV Solution
Hospital VOD system
Main Features
Hospital VOD System is designed for Service Provider, compare with Hotel VOD System, Mader Hospital VOD System has a better business model. The details as follow:
1. The patients must do something in sickroom, the patients almost no choice except Hospital VOD System.
2. The copyright for the video program is easy to be obtained. For example, the copyright for healthcare video program and TV series is cheaper than Hollywood Movies.
3. Hospital VOD System can provide Meal Ordering function. It is very important for Service Provider. Because the patients need to eat food every day, the patient can choose combo meal for himself on the TV screen by remote control. Usually, Meal ordering function can make money for Service Provider.
4. Hospital VOD System can provide Advertisement function. For example, Service Provider can insert advertisement video into video program or insert advertisement pictures into VOD System user interface. This function is very popular for Service Provider.
5. Hospital VOD System supports Prepaid Card. The patients need to input Pin Code which come from Prepaid Card before enter VOD Service function. It is a good news for Service Provider.
6. Hospital VOD System supports Call Center Function, it is designed for two levels network structure. This two levels network structure is based on VPN network. Call Center Function is the most important function for Service Provider.
Call Center Function
If VOD Service Provider has a few hospital customers, this Service Provider should better set up a Call Center, as follow chart: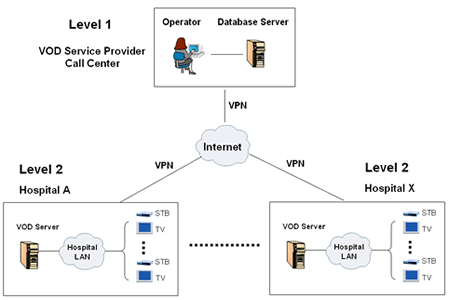 Equipment for Sickroom
VOD Equipment Installation in Sickroom Sketch Map as follow: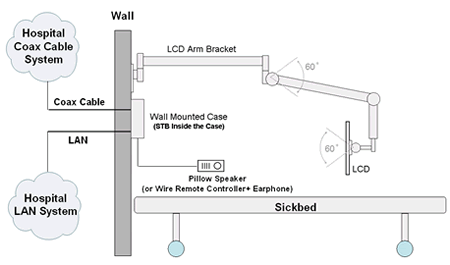 LCD Arm Bracket Pictures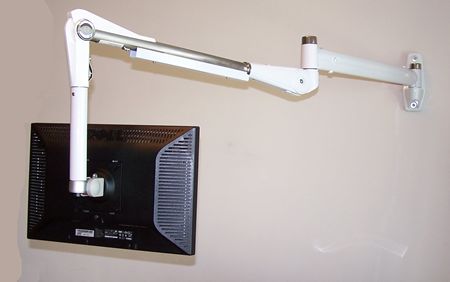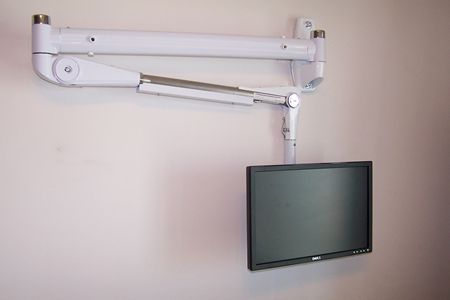 Pillow Speaker Picture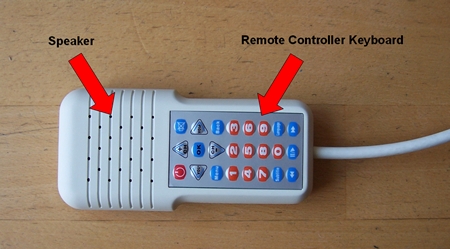 Wire Remote Controller + Earphone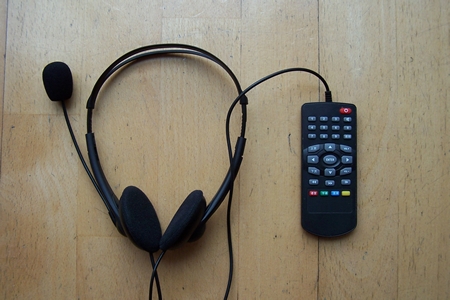 Tuner STB
The backside of Mader Tuner STB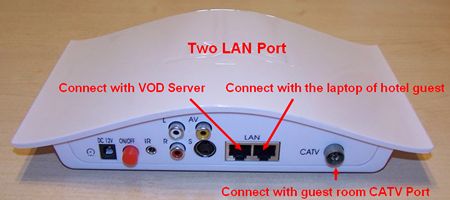 Application Sample Pictures in Hospital Sickroom
Hospital VOD System Functions
Language Selection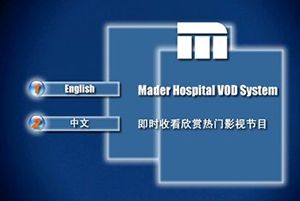 Package Selection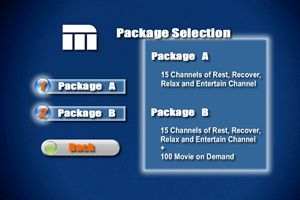 Prepaid Card Pin Code Input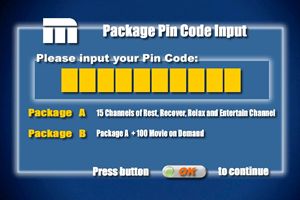 Functions Menu
VOD Service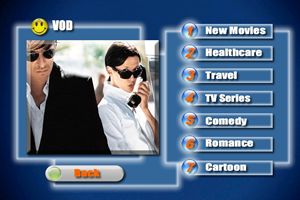 TV Programs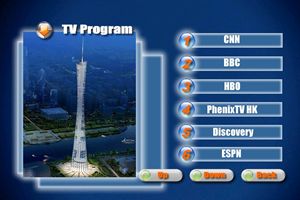 Meal Ordering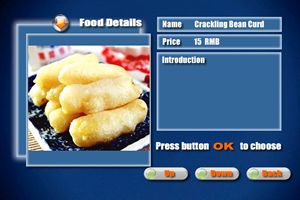 Wherever you are in the world, thank you for visiting our website.
We are here to listen, help and advise.
Contact us now and our professional, friendly staff will be pleased to assist with your enquiry.